You'd be surprised how much they can bless you.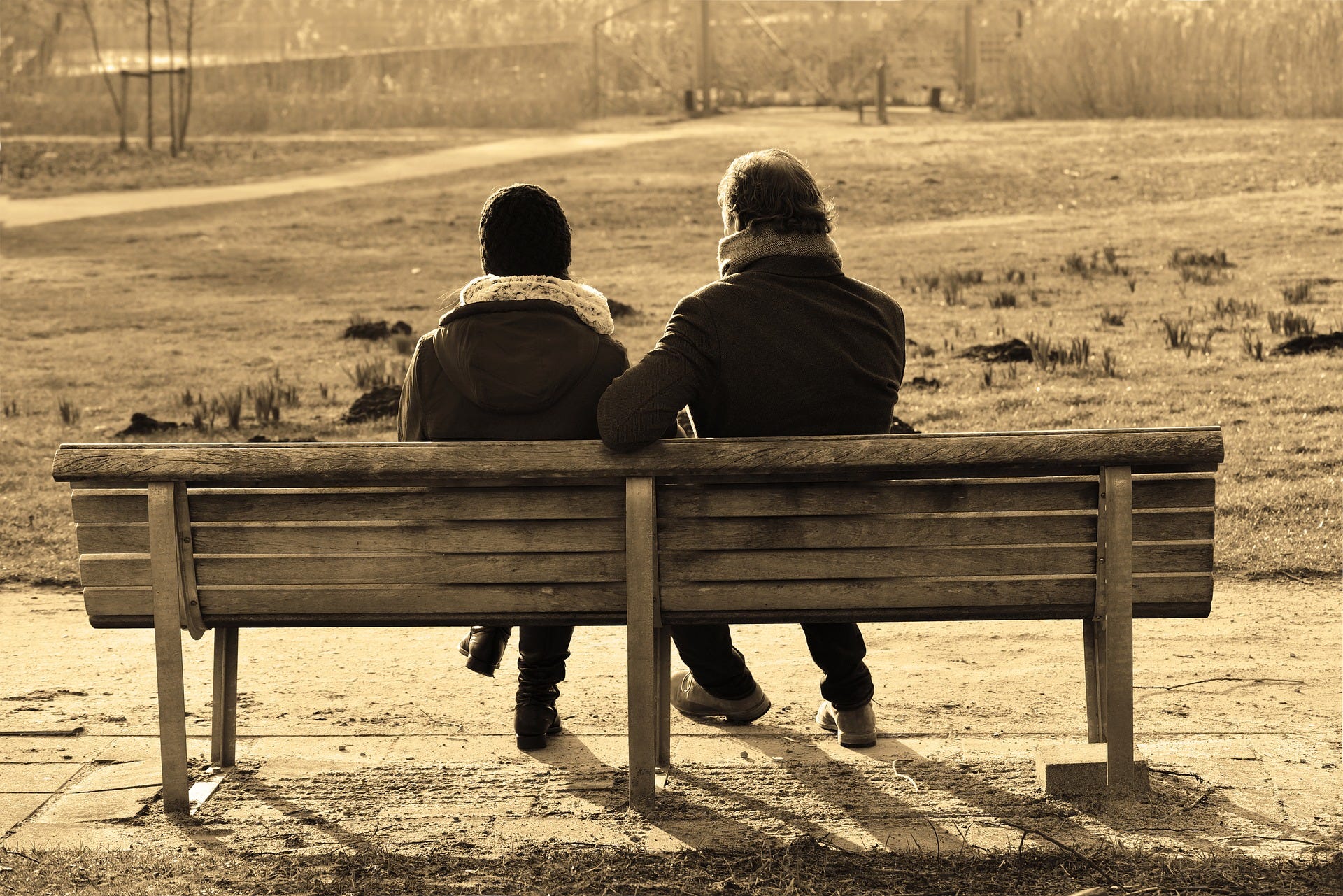 ---
This past week I shared a story to my Substack newsletter (a free subscription service!) and since then I have received messages and had some really personal conversations with some of my readers. The story, clearly, is affecting people. I have been meaning to share it here with you all and have had quite a busy week. But here we are, Friday, the cusp of a weekend again and I think the timing is perfect to share this and set the tone for your weekend. Let's talk about the "invisible people."
---
Many of you know, I have just moved into a new apartment. New to me, anyways. I have never been a particularly sociable person and most of the time I avoid people at all costs.
But in a busy apartment complex that's next to impossible. Instead of running for the nearest bush to hide behind whenever someone speaks to me—I am trying a new strategy. Just talk to them.
I live in a rather cheap complex. There are people of all races and ages. Most of them have pets. Many in my building and the one next to me are older and live alone. There are some areas of the complex that are ripe with drug use and other areas with children playing. There are handicapped people, loud people, some very odd people, and some that never speak to anyone. People of all sizes, shapes, colors, and lifestyles.
When someone speaks to me—I have no real way of knowing whether they are one of the pot smokers, a regular worker, a friend or foe. Sure, I can look them over and try to decide, but this isn't a very fair assessment. If it were, everyone that lives here would think I am angry and tired. Usually I am neither but my face tells a different story. When someone lifts a hand and asks how I am doing or comments on the weather—they are giving me a chance. It seems to me, the kindest thing to do, is to do the same for them.
Invisible people. Let's get to that. What about the people who don't move at the same pace as everyone else. Or communicate in the ways everyone else does. The people who move through society—whether it's their age or health condition, or simply that they are lonely—and people just pass them by without paying them any attention. The older I get, when I am moving about out in public, the more I feel like one of these invisible people. And by saying invisible people, it is less about the people and more about those who overlook them. It is about what we choose as a society to value and to give our attention. It says more about us and how we treat people.
That guy in the wheelchair gets lonely just like you do. That older lady with the little dog, well, she gets tired or bored, same as you. The ones with the drugs—I'll leave them alone for safety reasons, but everyone else? They are fair game for pushing my own limits, and for having a little small talk.
A funny thing happens when you open yourself up this way.
You begin to enjoy the quirks and oddities of people. You hear their stories. Share in their daily habits a little and begin to get to know them a little. And well, dare I say, you might actually like them. Soon you remember their names, their dogs' names, and they remember yours. My dog, Josie, in fact, was instrumental in pushing me a bit out of my comfort zone. Dogs bring attention. And attention I have always avoided. But little furry ice-breakers that they are, they often take the burden off of you to start conversations with people.
So, a little more each day, Josie and I go out for our walks and we get to know people. Nice people. People that just tonight had me laughing 'till tears when one of them shared a story about walking to the mailbox with the dog's leash and getting halfway there before she realized she had forgotten the dog back at her apartment. We laughed and laughed. A whole group of "porch sitters" just congregating in the afternoon lull and sharing a bit of conversation about life.
And with the isolation of "the Covid year"—I'd say we all need a little more of that.
Say hello to the invisible people. The not-so-Instagramable people. The regular everyday folk who aren't necessarily doing anything spectacular, but are walking around you in the same spaces as you, feeling all those same things that you feel. Have a laugh with one of them. Learn their name. It's a real blessing; one you may not have realized you needed.
Take care,
Christina,
one of those invisible people with a little doggie